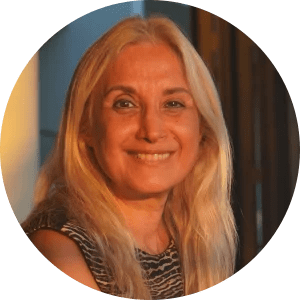 Lola Gershfeld, Psy.D.
Founder, CEO, Author
Dr. Lola Gershfeld is the Founder and CEO of EmC Leaders, an organizational psychologist, and a thought leader in her field. She works with organizations to create thriving cultures through the power of emotional connection where team relationships are repaired, bonds are formed, and change happens to foster sustainable growth and ignite innovative potential.
Read More
Dr. Gershfeld developed the Emotional Connection (EmC) process, a groundbreaking and empirically supported approach to engage team members, resolve conflict, and build trust. EmC has been adapted and developed into education programs and certification courses that are accredited by the International Coaching Federation (ICF), Human Resources Certification Institute (HRCI), and Society of Human Resources and Management (SHRM) for recertification hours. Author of Emotional Connection, The EmC Strategy, Dr. Gershfeld leads several EmC research projects with a group of scientists and business professionals who focus on demonstrating the effectiveness of the EmC methodology, content, and delivery through substantive research informed by best practices in psychology. Her articles on the emotional connection and leadership appear in Forbes, The Corporate Board, Industry Week, Corporate Board Member, The CEO Magazine, Chief Executive Magazine, NACD Directorship, California CEO Magazine, Training Industry, and others. Prior to EmC Leaders, Dr. Gershfeld spent over two decades working as a CFO and in HR, and researching the way for people to resolve workplace conflicts peacefully and re-engage teams together. The EmC process that she developed is making a significant contribution to the field of leadership, team resilience, and organization effectiveness. The EmC Courses have been incorporated into the curriculum for HR Management, Leadership, and Organizational Development courses at California State University, Fullerton, California State University, Long Beach, and Pepperdine University. Dr. Gershfeld serves on the Advisory Board at the UC Santa Barbara Women's Leadership Program. She is very passionate about her work and shaping environments where people can thrive. She spends much of her time sharing her knowledge through training programs, writing and speaking. When she is not working, she spends her time reflecting in hot yoga classes, exploring with her adorable five grandkids in Hawaii, and deepening her relationships with her life partner, family, and colleagues.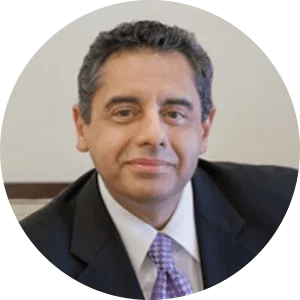 Ramin Sedehi
Chief Strategy Advisor, Author, Research Advisory Board Member
Ramin Sedehi, Chief Strategy Advisor at EmC Leaders and Founder of Impact Human Learning focusing on developing new learning models in the face of exponential change in the 21st century. He also serves as an integral member of Berkeley Research Group's Health Transformation Institute, seeking transformative interventions in healthcare, academic medicine, and the higher education industry.
Read More
Mr. Sedehi's work with EmC leaders is centered on developing compassionate leadership and building thriving cultures within all types of organizations. He is particularly interested in applying the emotional connection strategy toward enabling community building and visionary leadership. Mr. Sedehi has held leadership positions at several magnificent institutions such as UCSF, UCSF Stanford Health Care (USHC), University of Pennsylvania (Penn), American University of Beirut (AUB), and Weill Cornell Medicine-Qatar (WCMQ). In his three-plus decades of senior and executive service, he has grown as a leader, thinker, and intrapreneur. As an award-winning faculty member at Penn, Mr. Sedehi regularly taught graduate courses in leadership, financial management, and complex organizations. His students have gone into leadership positions in the public and private sectors. Mr. Sedehi is committed to enabling courageous leadership by helping leaders fundamentally, embrace love: love of ideas that move and inspire, love of people and their individual and collective aspirations, and love of doing and being in service. When he is not working, Mr. Sedehi is an avid runner, tackling distances and terrains; he is driven to explore the limits; where the mind can go no further, and the heart takes over. He actively mentors others in long-distance running, professional endeavors, and life coaching, whatever it takes to empower change. He has also undertaken the genuinely humbling experience of writing a novel, bringing new dimensions of creativity into his work.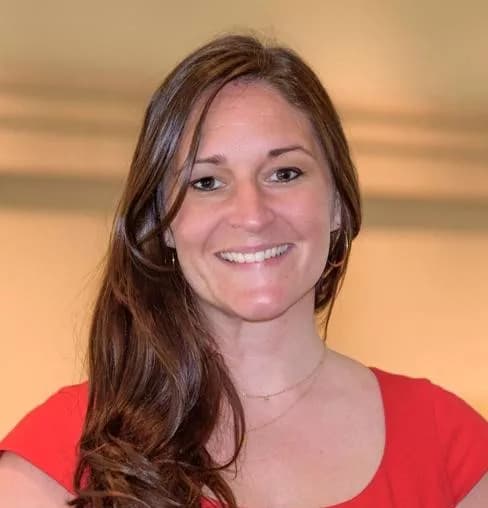 Kerri Cissna, Ph.D., Ed.D.
Chief Academic Officer, Research Advisory Board Member
Dr. Kerri Cissna is the Chief Academic Officer and a Teacher-Scholar Postdoctoral Fellow at Wake Forest University in the Program for Leadership and Character and the Center for Entrepreneurship. Dr. Cissna co-teaches "Leading the Philanthropic Enterprise" for Pepperdine University's Social Entrepreneurship and Change program.
Read More
She is a member of the Global Partnership for Poverty and Entrepreneurship through the Academy of Management. She is designing online courses in teamwork and conflict mediation for the master of the leadership program at Southern Nazarene University. She teaches human resource management at Cal State, Long Beach. As an entrepreneur, she is the founder of Inspired Life Consulting and a producer at Inspired Life Film Productions. As an intrapreneur, she is known for creating Project LEAD, the student affairs assistantship program, several endowed scholarships, and Lifelong Learning Lecture Series at Pepperdine University. Her research is in Global Leadership and Change, focusing on the intersection of inclusive leadership and workplace spirituality. She has also been on a qualitative research team for over ten years that concentrates on work-family integration and has collected over 600 interviews from women leaders worldwide. She is a certified trainer in mastering emotional connection with EmC Leaders and is currently working with the EmC research team to assess the EmC model for creating emotional connections in the workplace.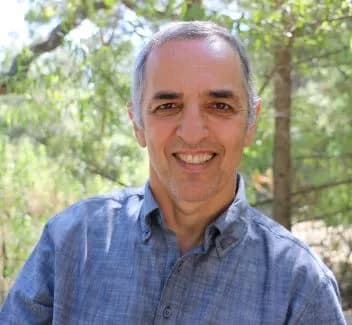 Jack Gershfeld, LFMT
EmC Chief Training Officer and Research Advisory Board Member
Jack Gershfeld is the Chief Training Officer at EmC Leaders. Jack is a Licensed Clinical Psychologist and a CEO of a manufacturing company. He has over 30 years of business experience ranging from star-ups to building companies in the manufacturing, engineering, and psychology fields. Mr. Gershfeld is an adjunct professor at Pepperdine University where he teaches organizational psychology and statistics.
Read More
He is also a clinical supervisor at Straight Talk Community Clinic, Director at Riverside EFT Community Training Center, and runs a non-profit Couples TLC organization. Jack has worked with hundreds of people, from individuals, couples, families, teams, and organizations, helping to create strong and supportive relationships. Jack was instrumental in developing some of the key tools in the Emotional Connection "EmC" process, a groundbreaking and empirically supported approach to team engagement and conflict resolution. In addition to running a manufacturing company and having his own practice, Jack conducts live EmC workshops and is actively involved in EmC training projects.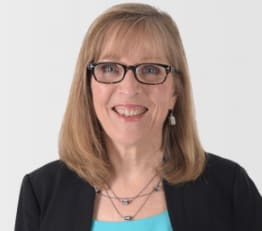 Lois Carson
EmC Coach and Certified Trainer
As a Certified EmC Coach and Trainer, Lois works with leaders to bring their teams together for increased communication, effectiveness, productivity, and job satisfaction, while excelling personally and professionally.
Read More
With a successful career as a Food Industry leader and an International Coach Federation certified coach, Lois uses the EmC Strategy to empower individuals, teams, and organizations to stop struggling and accomplish what they want in a competitive and fast-paced environment.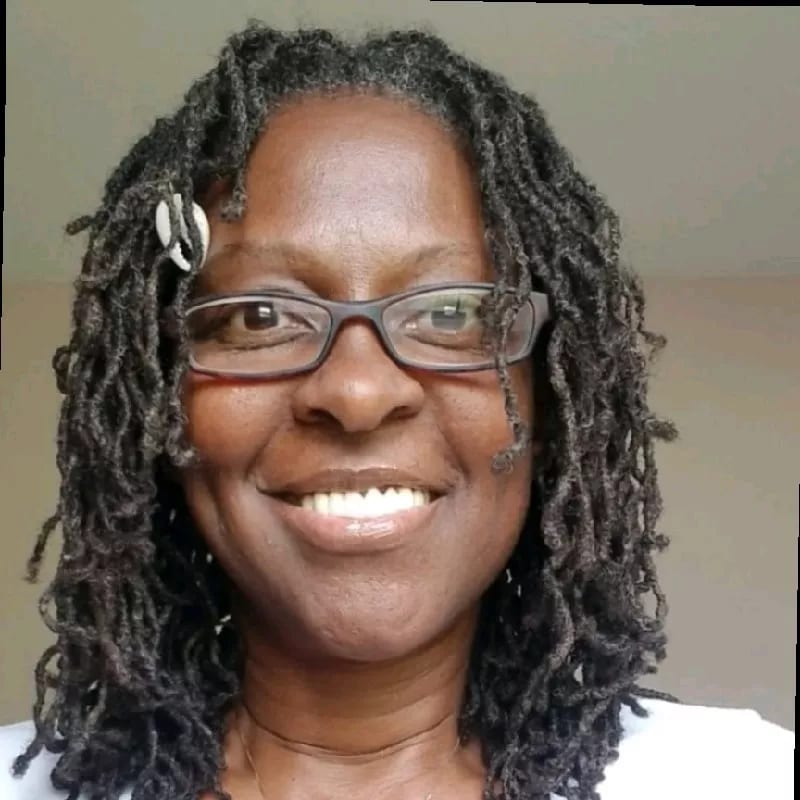 Rhema Flowers
EmC Certified Trainer and Coach
Rhema's unique qualifications, having spent more than 25 years in corporate marketing and advertising for high-profile brands, is to create a better life for individuals helping them in Leadership Development, Business Development, Management Sales, Marketing, Marketing Strategy, Social Media Marketing, and Business Strategy. She loves working with corporate leaders to build stronger teams by creating a stronger emotional connection.
Read More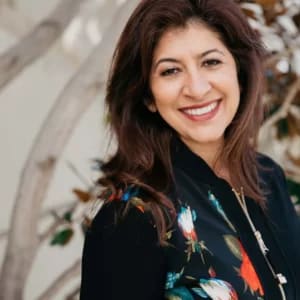 Alicia Maciel, MBA
EmC Certified Trainer and Coach
Alicia Maciel is a Certified EmC Trainer and Executive Leadership Coach. She serves as a faculty at California State University, Fullerton where she integrates the Emotional Connection strategy in her teaching. Alicia works with individuals, teams, and organizations to build resilience and a centered presence. Alicia draws from a multicultural perspective and over 28 years of professional experience. She utilizes a blend of neuroscience, mindfulness, and positive psychology to teach skills that lead to greater fulfillment, vitality, and wellbeing.
Read More
She utilizes a blend of neuroscience, mindfulness, and positive psychology to teach skills that lead to greater fulfillment, vitality, and wellbeing. Alicia holds an MBA from Harvard Business School and a Bachelor of Science from Berkley University. She comes with a multicultural perspective and over 28 years of executive management experience across industries. As an immigrant to the USA from Mexico and the first in her family to graduate from college, Alicia is effective at supporting others to thrive in adversity. She began her professional career as a financial analyst at The Chevron Corporation, then a senior strategic planner at The Walt Disney Company. She has held the top executive position at a private nonprofit school, built high-performing teams, and developed and implemented detailed strategic plans. Alicia coached entrepreneurs and leaders at organizations including Facebook, Google, Apple, Twilio, Qualcomm, Warner Media, Salesforce, Edwards Lifesciences, Boulder Community Health, and Gilead Sciences. People who know Alicia describe her as kind, intuitive, genuine, smart, and resourceful. She serves on the Family Advisory Council at Children's Hospital of Orange County and on the Cystic Fibrosis Research, Inc. (CFRI) Diversity and Inclusion Committee. Her favorite poet is Mark Nepo and she enjoys gardening and nature walks. Alicia lives in Southern California with her husband, two young adult sons, and their adorable dog, Oliver.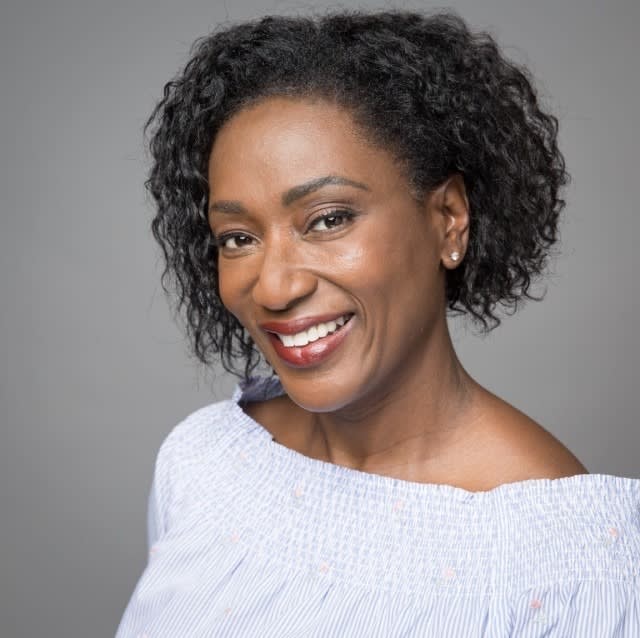 Angelina Iyamah-Wilson
EmC Certified Trainer and Coach
Angelina Iyamah-Wilson is a certified EmC Trainer and Coach and holds an immense wealth of knowledge about what it means and what it takes to lead effective organizations where people grow and develop their talents to achieve goals and objectives. It is Angelina's passion to help and equip others to communicate effectively, collaborate to innovate, and navigate through difficult situations. Angelina is a GREAT trainer, coach, and leader.
Read More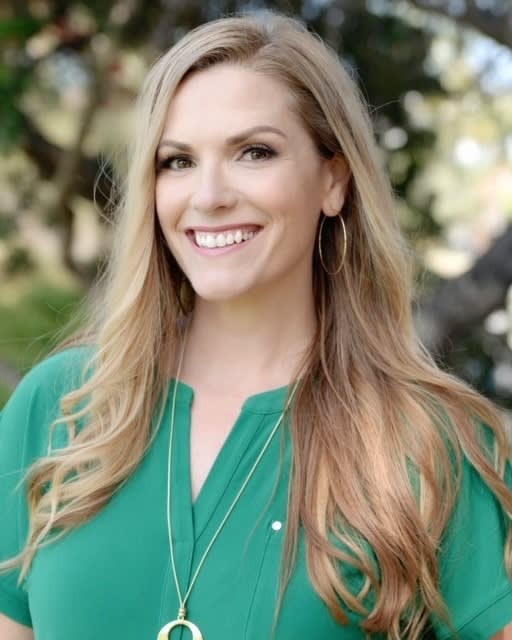 Katie Cianci
EmC Certified Traner and Coach
Katie Cianci is a certified EmC Trainer and Coach. She received her MA degree in Industrial-Organizational Psychology. For over 13 years, Katie has worked in Human Resources providing consultation in benefits administration, employee relations, and recruitment for the health care industry. Katie enjoys educating and supporting her clients on how to manage stress and build resilience so they can show up at work and home as the best version of themselves. Katie enjoys teaching mindful ways to increase awareness, cultivate emotional connection, and resolve conflict in the workplace.
Read More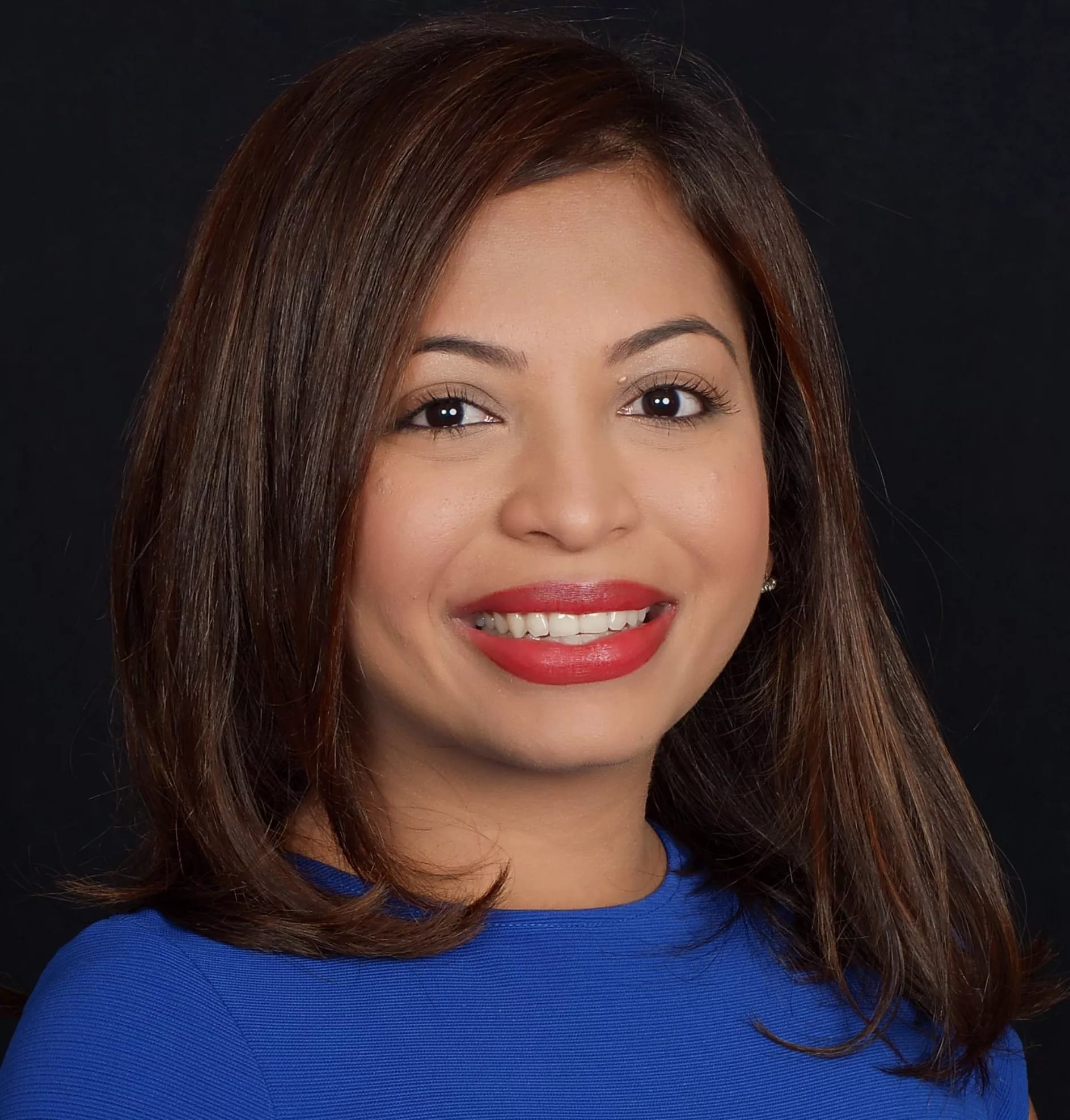 Amanda Wickramasinghe, Ph.D., Ed.D.
EmC Trainer and Coach, Research Advisory Board Member
Dr. Amanda Wickramasinghe is a Certified EmC Trainer and Leadership Coach. She is a qualitative researcher, speaker, and educator in the fields of global leadership competencies, global mindset, women's leadership, educational technology, and instructional design. Amanda has been deeply involved in education for many years in various educational leadership roles and is currently the Director of Education for ERA Brokers & ARTI Academics.
Read More
In addition to these and earlier leadership roles, she is the CEO of Wickra Consulting, where she guides organizations to design global competency initiatives and she is an adjunct professor at both Brandman University and National University. She has traveled extensively internationally to interview global leaders so as to contribute to academic literature about foreign leadership styles. She has presented numerous papers at conferences and seminars in the United States, Canada, Central America, and Europe. Additionally, she has conducted multiple leadership series workshops with executives and leaders from all disciplines and has been the organizer and moderator for leadership panels at Pepperdine University, including "Leading in the Digital Age," "Leaders of Tomorrow," "The Future of Leadership," and "Women in Entrepreneurship." Moreover, Amanda is a board member of the International Center for Global Leadership and is involved with organizing the annual global conference in Belize. She is an active member of the International Leadership Association in multiple roles and has chaired discussion and research panels. Most recently, she has moderated a keynote speaker event at the ILA 5th Women and Leadership Conference. Amanda is a Leader for the Pepperdine University Alumni Association, Orange County Chapter, and she was recognized as an Inaugural 40 under 40 Honoree at Pepperdine University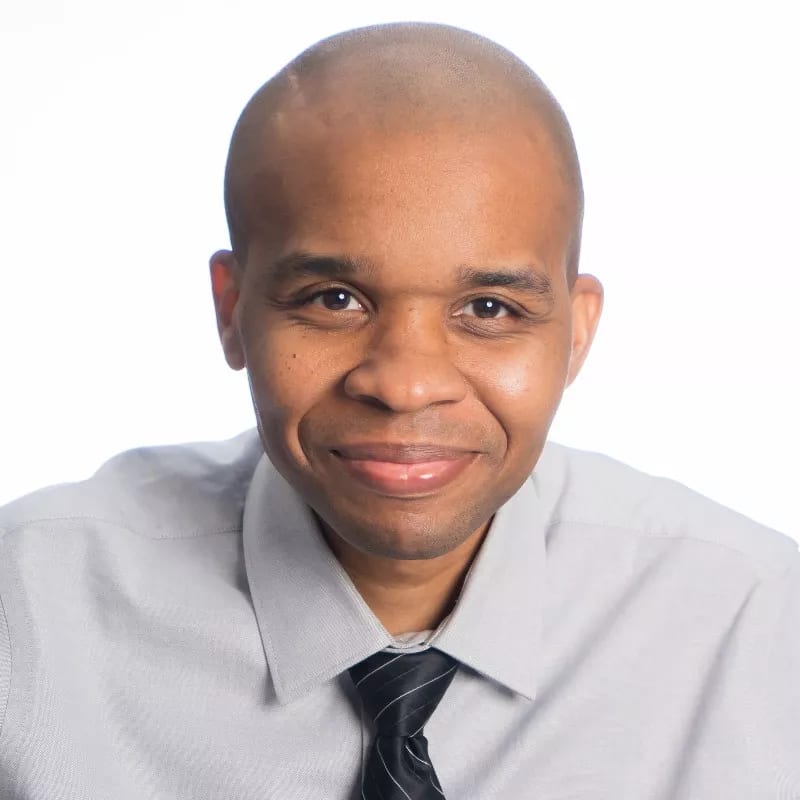 Charles Gross, Ph.D.
Research Manager, Advisory Board Member
Dr. Charles Gross is a researcher and speaker in leadership, learning theory, and conflict resolution. Before pursuing his doctoral studies, Charles was a mediator and ultimately a conflict coach. Dr. Gross' research focuses on the development of global leaders and social innovation.
Read More
He has assisted on research projects with notable institutions such as RAND, NSF, the New Delhi Institute of Management, and Pepperdine University. His experience in the design and execution of studies across disciplines and settings has helped him grow as a leader, researcher, and scholar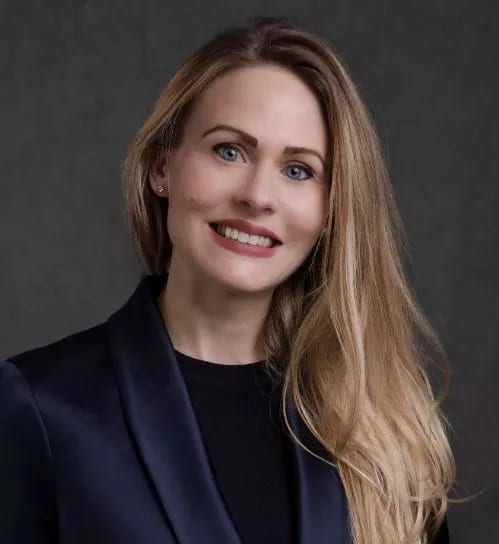 Lene Martin, Ph.D., Ed.D.
Research Advisory Board Member
Dr. Lene Martin is the founder and director of the Blockchain at Pepperdine program at Pepperdine University and teaches blockchain business applications and analytics at the Pepperdine Graziadio Business School. The Blockchain at Pepperdine program is an inclusive initiative designed for advancing blockchain studies and solutions worldwide. Composed of a sophisticated team of academic and industry advisors and partners, the core objectives are blockchain and emerging technology courses, certificates, conferences, and collaboratories.
Read More
Dr. Martin is also the CEO of a Malibu consulting company, an entrepreneur and investor of tech startups, an advisor and director of several boards, a published author and international speaker, and a leader in innovative solutions for blockchain, cybersecurity, and communications at organizations such as Lockheed Martin Corp. and Amgen Inc. As an advocate for social impact and women leaders, she recently co-authored a book on Women in Leadership: Work-Family Integration, published by Cambridge Scholars, and is the founder of the Work-Life Integration Project Speaker Series. She holds M.A. degrees in mass communications and women's studies, an Ed.D. in organizational leadership, a Ph.D. candidacy in global leadership and change at Pepperdine University, and is the recipient of a Pepperdine University Waves of Innovation grant award. As a Norwegian-American scholar, her research agenda focuses on Nordic leadership models of economic growth, prosperity, and sustainability, specifically the convergence of emerging technology strategies and corporate social responsibility standards.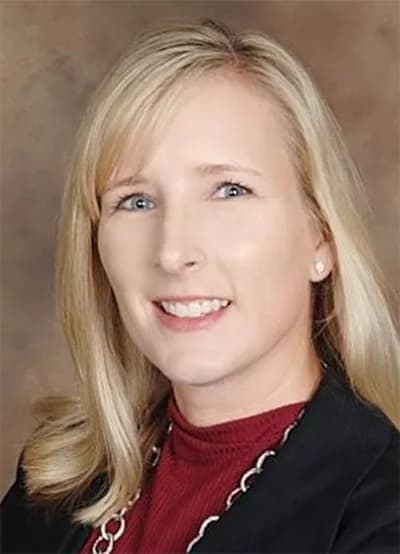 Evi Dewhurst
Content Strategist
Evi Dewhurst is a digital marketing consultant with over 20 years of experience developing and delivering corporate brand communications for various industries, including medical devices and healthcare. She specializes in content strategy, email marketing, social media, and customer-focused inbound marketing programs.
Read More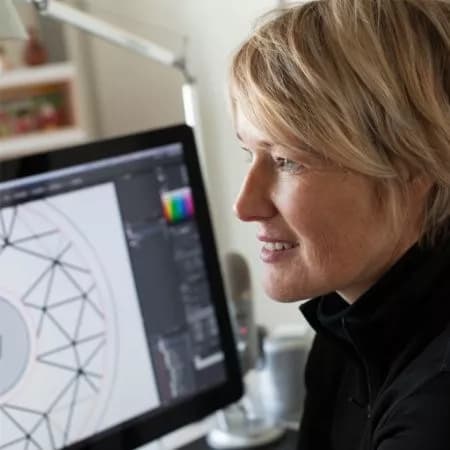 Veerle Pieters
Creative Designer
Veerle Pieters is an amazing graphic & web designer. She loves creating logo & brand identities, illustrations, book cover design & complete book and magazine layouts, and of course also web sites & application user interface designs. We love working with Veerle on our brochures, books, and designs!!
Read More
Kimberly Goh
Interactive Video Designer
Kimberly designs interactive videos that take your training to the next level. She specializes in animated interactive video (Vyond) and live interactive video. Kimberly created Workplace War Zone, a custom-illustrated interactive story about using EmC in the workplace. Visit TheInteractiveStory.com to see Workplace War Zone or to view other examples such as The Breakthrough Board or Confident Contractor.
Read More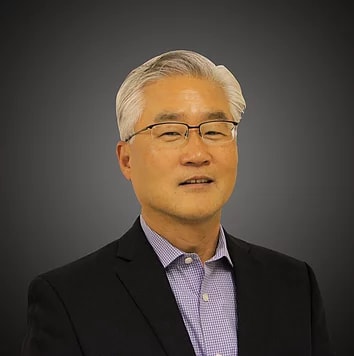 Dan Hyun, Ph.D.
Senior Advisor, Research Advisory Board Member
Dr. Dan Hyun is a Senior Advisor for EmC Leaders and takes an active role in the EmC Research Advisory Board. Dan brings broad experience having spent 33+ years in the medical device industries in many different senior management capacities. Most recently, Dan served as the Vice President in the Healthcare business unit and the Enteral Feeding business at Medela from 2014 to 2018.
Read More
Dan also was the Founder and President of Acacia, responsible for launching many new and innovative medical devices that were successfully divested to Becton Dickinson, Smith Medical, Medela, and Oratec Interventions, and others. Dan holds a bachelor's degree in Chemical Engineering from Cal Poly Pomona and an MBA degree in Marketing from National University. He earned his Ph.D. in I-O psychology at Grand Canyon University.